Breaking & Entering Bail Bonds
Breaking & Entering (ORC 2911.13) is a serious crime in Ohio and is considered a felony of the 5th degree. A felony of the 5th degree carries a prison term of 6 to 12 months as well as up to $2500 in fines and penalties. However, breaking & entering is usually accompanied by a theft, burglary or aggravated burglary which then may become a 4th, 3rd, 2nd or even 1st degree felony, depending on whether a dangerous weapon was carried and if anyone else was present on the premises at the time of the offense.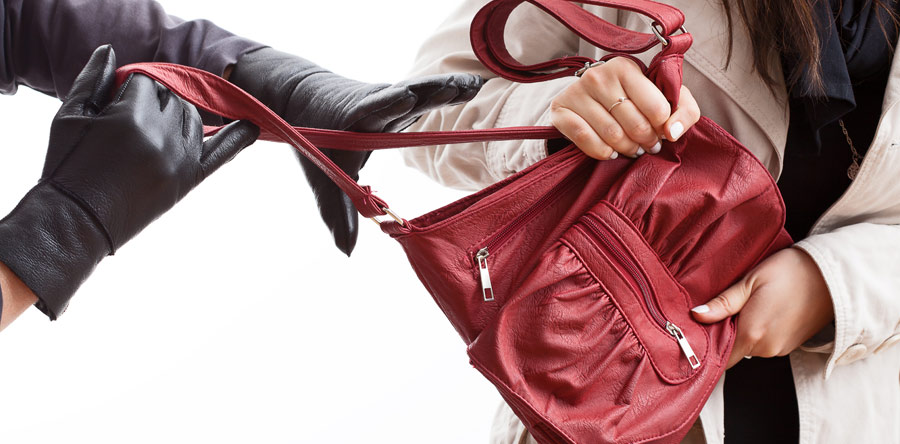 Theft Bail Bonds
Theft (ORC 2913.02) is described by taking property or services without the consent of the owner or person authorized to give consent including by deception, threat or intimidation. The minimum degree of theft is petty theft, a misdemeanor of the first degree. However, if the value of the property or service stolen is one thousand dollards ($1,000) but less thank seven thousand five hundred dollars ($7,500) the offense is increased to a felony of the fifth degree. Based upon the value of the property or service the penalty can increase dramatically.
$1000 – $7500 – Fifth degree felony
$7,500 – $150,000 – Fourth degree felony
$150,000 – $750,000 – Aggravated Theft – Third degree felony
$750,000 – $1,500,000 – Aggravated Theft – Second degree felony
$1,500,000 or more – Aggravated Theft – First degree felony
Other factors can increase the seriousness of theft depending if the theft involved an elderly person, firearm, or vehicle. Punishment for theft can be from 180 days for a misdemeanor up to 11 years and fines up to $20,000 plus restitution. Theft is a serious offense and staying in jail is not a good idea while preparing your defense with your attorney. SMD & HLS Bail knows how serious these offenses are and are prepared to bail you out quickly.
With over 3 generations of experience at SMD & HLS Bail Bonds, we have experience with just about every scenario and have the resources available to bail you out of jail 24/7. A court appearance will be required after being charged with arson and our professional bail agents with provide you the tools necessary to be released from jail and make it to your scheduled appearance. Call our bail agents today at 614-257-9349 or 614-582-6049 to make arrangements for your release today!